Garage Door Repair Services in Watertown WI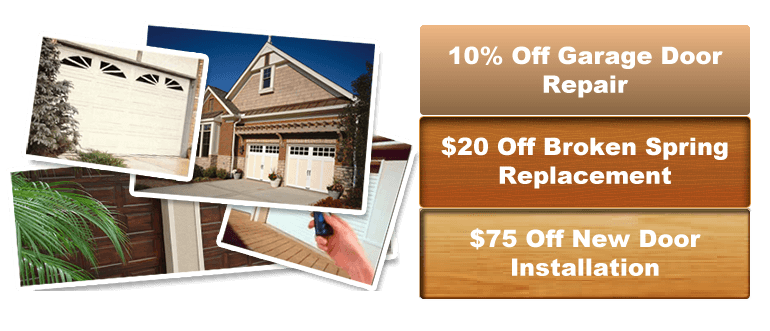 When you find that you have a broken or faulty garage door, you should immediately seek emergency garage door repair in Watertown.  Since a garage provides additional security for your home, it is important to get it fixed as soon as possible.
There can be many reasons that can cause the malfunctioning of a garage door. It could be jammed or broken making it hard to open or close the garage door. If your garage door is stuck open or stuck closed, consider looking for emergency garage Door Repair Watertown for the best solution.
Common Garage Door Problems 
The garage door does not close all the way
This can indicate a problem with the garage door wall switch that might need to be replaced or require an update in its settings. You can contact our garage door repair services in Watertown to schedule an inspection and repair.
The garage door reverses before hitting the floor
This problem could be caused by multiple reasons including the sensor and/or spring system. This issue will require testing and making adjustments to your garage door, which will require a professionally trained technician.
When you hear a loud banging noise from your garage door
A noisy garage door is an indication of the need to replace the rollers or the hinges that hold the door in place. Broken springs and rusted tracks can also be reasons that should also be addressed. This type of issue needs to be addressed early since it could escalate into a bigger problem that will require a major repair.
Garage Door Sensor not responding
The sensor plays a key role in making a garage door work. With continual use and normal foot traffic in and out of a garage, the sensors can get misaligned from their position. Sensors are tricky and are also powered by electricity.  So to handle this kind of repair, it is wise to seek a professional with expertise in this area.
Garages consist not only of the door itself, but of various crucial parts that are required for the proper functioning of the garage door. Any problems with the door or its parts will lead to malfunctioning. When a malfunction occurs, looking for emergency garage door repair service should be your next move.
Available for You, 24/7
Whether you need emergency garage door repair service in Watertown or our basic garage door services, we will provide you with the quickest and most effective way of resolving the issue. Our technicians are highly skilled professionals with comprehensive knowledge and expertise.
From damaged doors to worn out springs and malfunctioning sensors, we can diagnose a problem and repair it quickly.
Contact Garage Door Repair Specialists 
If looking for 24 hour garage door repair near me, look no further! 
Give us a call at (920) 644-3525 to learn more about the best garage door repair service today!